Two Year Ford Parts Warranty Available at Newins Bay Shore Ford
The team at Newins Bay Shore Ford takes pride in supplying and maintaining our vehicles with quality-driven parts. The Ford standard has allowed us to be in the area for the past 70 years, becoming the go-to place to find a car with a strong foundation. At the same time, we do understand that sometimes life can throw you a curveball and things might not go as planned with your vehicle's parts. That is why we offer our two year Ford parts warranty available at Newins Bay Shore Ford to keep you covered after one of our repairs!
In the random event of a Ford Part malfunctioning, you want to have the confidence that you're covered with your vehicle. With our warranty, Ford equipment is covered for two full years after we replace the part, with unlimited mileage to ensure your vehicle is in good shape no matter how often you are in the driver's seat. To sweeten the deal, we have even included labor costs into the warranty for your utmost convenience1. We take accountability for the parts in our vehicles and that is why we vow to make the repair process easy and painless with our two year Ford parts warranty available at Newins Bay Shore Ford.
Our expert technicians in the Parts Department are available Monday through Saturday from morning until afternoon, and are prepared to answer all of your questions and concerns about part replacements. You can simply schedule an appointment and our friendly and attentive team will take a look at your vehicle. If you're ahead of the game and already know what part you need, you can order them right here off our website. Just enter some vehicle and contact information to get started and you're well on your way to getting your car back on the road! If you have a quick question about a noise your engine is making or why your windshield wipers are chattering, you can easily do that from home with our Ask a Tech form.
Our parts staff at Newins Bay Shore Ford will supply you with their expertise on what we can do to fix the issue at hand. When it comes to coverage and making sure your car is in top shape, our two year Ford parts warranty available at Newins Bay Shore Ford will provide you with peace of mind. We are located at 219 West Main St. in Bay Shore, NY, so come in today!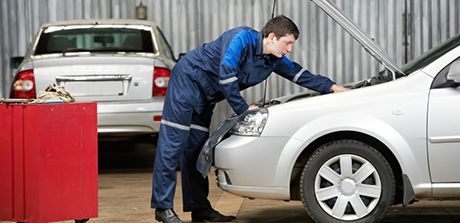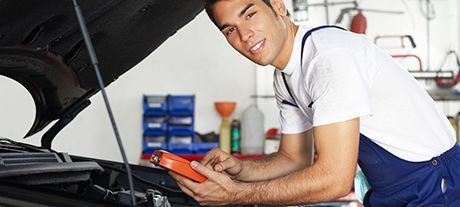 Sales Hours
631.665.1300
| | |
| --- | --- |
| Monday | 9:00 am - 9:00 pm |
| Tuesday | 9:00 am - 9:00 pm |
| Wednesday | 9:00 am - 9:00 pm |
| Thursday | 9:00 am - 9:00 pm |
| Friday | 9:00 am - 6:00 pm |
| Saturday | 9:00 am - 6:00 pm |
| Sunday | 11:00 am - 5:00 pm |
Sales PPC Hours
888-401-8744
| | |
| --- | --- |
| Monday | 9:00 am - 9:00 pm |
| Tuesday | 9:00 am - 9:00 pm |
| Wednesday | 9:00 am - 9:00 pm |
| Thursday | 9:00 am - 9:00 pm |
| Friday | 9:00 am - 6:00 pm |
| Saturday | 9:00 am - 6:00 pm |
| Sunday | 11:00 am - 5:00 pm |
Service Hours
631.665.1300
| | |
| --- | --- |
| Monday | 7:30 am - 5:00 pm |
| Tuesday | 7:30 am - 5:00 pm |
| Wednesday | 7:30 am - 5:00 pm |
| Thursday | 7:30 am - 5:00 pm |
| Friday | 7:30 am - 5:00 pm |
| Saturday | 7:00 am - 4:00 pm |
| Sunday | Closed |
Parts Hours
631.665.1300
| | |
| --- | --- |
| Monday | 8:00 am - 4:30 pm |
| Tuesday | 8:00 am - 4:30 pm |
| Wednesday | 8:00 am - 4:30 pm |
| Thursday | 8:00 am - 4:30 pm |
| Friday | 8:00 am - 4:30 pm |
| Saturday | 8:00 am - 3:00 pm |
| Sunday | Closed |
Commercial Vehicle Center Hours
631-665-1300
| | |
| --- | --- |
| Monday | 8:45 am - 9:00 pm |
| Tuesday | 8:45 am - 9:00 pm |
| Wednesday | 8:45 am - 9:00 pm |
| Thursday | 8:45 am - 9:00 pm |
| Friday | 8:45 am - 6:00 pm |
| Saturday | 8:45 am - 6:00 pm |
| Sunday | 11:00 am - 5:00 pm |
Testimonials
GOOGLE
July 24, 2017
GOOGLE
July 16, 2017
GOOGLE
July 7, 2017
GOOGLE
June 15, 2017
GOOGLE
June 7, 2017
GOOGLE
May 28, 2017
YELP
May 23, 2017
BING
May 23, 2017
FACEBOOK
May 14, 2017
YELLOWPAGES
May 11, 2017
FACEBOOK
May 11, 2017
YELP
May 10, 2017
Read More